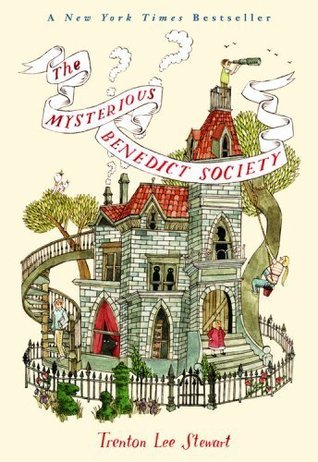 The Mysterious Benedict Society by Trenton Lee Stewart
I have been putting off reading this book for a while now and I just remembered I was itching to read this, say 2 years ago. I forgot about my curiosity over this book because of the long to-read list but I'm happy to have crossed this one out early in the year. Yay!
"Are you a gifted child looking for special opportunities?"
Reynard Muldoon saw this ad on the newspaper and he felt that it was calling for him purposely. As an orphan, and a smart kid, Reynie wanted to seek new opportunites outside the orphanage and this ad is the perfect chance to do so. With the permission of the director and the guidance of his tutor, Ms. Perumal, Reynie takes the test to see what lies ahead.
The exam was peculiar and only four children passed: Reynie, Sticky Washington, Kate Wetherall and Constance Contraire. They then meet Mr. Benedict who explains the reason for the exam and invites the children to a mission to save Stonetown Harbor and the world from the Sender by posing as students at the Learning Institute for the Very Enlightened.
The story was an easy read and you can finish it in a day if you're not doing anything in particular. The plot is engaging which I think is suitable for intermediate readers.
The characters are fairly lovable and each has a different story to tell. It was a good idea to incorporate side stories about each character and it brings the reader an understanding of the character's behavior.
Reynie, Sticky, Kate and Constance as a team of gifted children were depicted just as a normal group of smart kids. They are far from perfect and each has a strong skill which is very useful in their adventures. As a kid, every now and then they question themselves and their capabilities to go on with their mission which is natural for every child to feel. But it is good that they somehow find strength in each other.
I like the reveal about Constance towards the end of the book. I was really irritated with her stubbornness from the very beginning and it all panned out in the end which is great (but I still don't like her – hahaha).
I cannot help but compare this with A Series of Unfortunate Events by Lemony Snicket. The style or manner the story was told was similar and I kept picturing Count Olaf in Mr. Curtain's persona. Good thing the children were not experiencing a lot of bad luck. But although I see a lot of similarities in the two, I still like it.